Samurai Training Program
---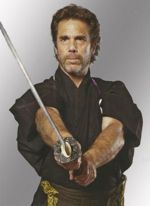 I created this unique tutorial package on Tachi-iai: Toyama-Ryu Iai Batto Do Japanese Swordsmanship as the guideline. For the past three decades I have exchanged expertise with thousands of instructors worldwide. Upon my return from the Hombu Dojo in Yokohama, Japan where I studied extensively, I began traveling throughout North America teaching seminars and intensive courses.
During those seminars students requested online training so they could practice with more perfection and test from long distances. We began working with the University of Martial Arts to create LearnTheSword.com, which has become a very comprehensive, easily accessed, online video tutorial website. This Tachi-Iai Training and Ranking tutorial includes Cyber Sensei, a technique used by Shihan Dana Abbott where he places himself into the student's testing video clips and gives them corrections, which help them perfect their technique.
Here is what you will learn:
The Art of Bowing, Gripping & Handling, Kiai = Breath Control, Posture & Demeanor, Stances & Footwork, Drawing and Sheathing, Striking & Cutting Angles, Focal Points & Guidelines, Movements & Transitions, Anatomy of the Sword, Technique Training, Culture & Ritual, Toyama-Ryu Kata Series
This unique tutorial begins and ends with the goals of being simple to follow and replicate being met and accomplished. Cost: $1 dollar per day / 30.00 per month
Tachi-Iai (Long Sword Course Manual)
---
$79.95 + Shipping
TACHI-IAI: Toyama-Ryu Iai-Batto-Do training and ranking manual is the ultimate resource for those training in the "ways of the long sword". Every martial arts enthusiast or student of the sword should follow this curriculum to enhance expertise and master the long sword. This easy to follow manual will provide you with that extra necessary knowledge needed when studying the sword. This ranking and training manual contains step-by-step instructions and hundreds of photographs to help strengthen your body's core. Price includes personal consultation with Shihan Abbott.
Kodachi-Iai (Short Sword Course Manual)
---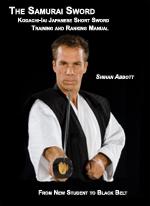 $79.95 Free Shipping and Handling
KODACHI-IAI is a complete short sword ranking and training manual for beginner through advanced students. This manual is a must for enhancing your expertise and mastery of the short sword! It explains the short sword, its applications in both the ancient world and modern society. In addition, it describes centuries of short sword protocol rituals. This manual also contains step-by-step instructions and hundreds of photographs. Mental and physical images are provided throughout this ranking and training manual which will takes you from White to Black Belt. Price includes personal consultation with Shihan Abbott.
Samurai Sword Instructor's Course Manual and DVD Set
---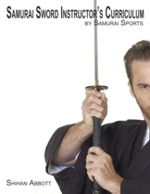 $79.95 + Shipping
You have discovered the most important introductory curriculum for short and long sword. This was specifically written to help school owners place a sword curriculum in their program. Samurai Sword Instructor's Course is the manual developed by Samurai Sports, which illustrates how to teach basic sword skills using wood, bamboo or padded weaponry. It also gives you the basic student class structures while describing training sets, games and drills while walking you through tournament formats. Instructor DVDs are included that completely explain and demonstrate, step-by-step all of the techniques and skills described in Samurai Sword Instructor's Course. Price includes personal consultation with Shihan Abbott.
The Samurai Sword: Introduction and Application
---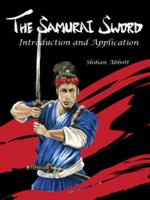 $29.95 + Shipping
The Samurai Sword is a must have read plus reference of "how to" for every sword and martial arts enthusiast. This book's purpose and intent focus on the "way of the sword" in a strong, direct, practical usage while easily answering all your questions. The Samurai Sword contains over 500 pictures which depict a complete understanding of drawing and sheathing, stances, manipulation, gripping, pre-arranged forms, striking and cutting patterns, evasive action and test cutting.
Japanese Swordsmanship: Two-Disc Set
---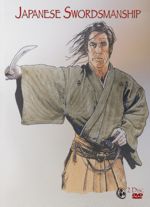 $39.95 + Shipping
Bokutou Wood Bokken shows all the basic concepts involved in Japanese swordsmanship while demonstrating and explaining those techniques and mindsets in detail. A bokken (aka: a wooded sword) is the swordsman's basic training weapon of choice used to simplify ones understanding of the execution of sword techniques. You will learn basic guidelines on how to grip, grasp and handle the bokken while understanding the eight stances, eight cutting patterns, correct posture, kiai and kihon.
Shinken Steel Katana Offers you a most realistic view of Japanese swordsmanship and the subtleties involved. The wielding of a wooden bokken in contrast to a steel katana with its basic fundamentals, concepts and physics are very close. The difference between wood and steel dramatically changes when you begin to utilize the various mindsets, rituals and complexities incorporated into Japanese swordsmanship. This advanced section explains many of the finer points and nuances in handling a steel shinken and the various techniques used through history.
Toyama-Ryu Iai-Batto-Do: Two-Disc Set
---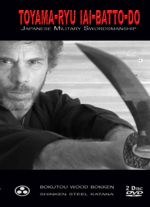 $39.95 + Shipping
Japanese Military Toyama-Ryu Iai-Batto-Do a gendai sword system was created after the Meiji restoration. Shihan Dana Abbott demonstrates the eight pre arranged kata forms and techniques of this style in a straightforward yet practical manner. He breaks down each and every movement, transition and technique in this eight-kata series and seriously explains those techniques using both a wooden bokken and a steel shinken.
Disc one demonstrates the eight-katas using a wooden bokken to show the basics on how to grip, grasp and handle the sword while understanding the eight stances, cutting angles and techniques in this kata series.
Disc two explains how to wield a steel katana while learning advanced fundamentals of swordsmanship, practical concepts and the mindsets involved.  Discover how to incorporate the finer points of wielding a Japanese katana together with the use of subtleties in your cutting techniques and the transitions involved.
Street Smart Samurai: Two-Disc Set
---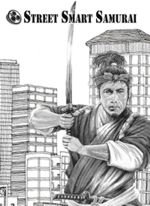 $39.95 + Shipping
Sword Fight Edition: Street Smart Samurai was created for those Mixed and Reality Based Martial Artists who want to learn the fundamentals of kenjutsu and how to apply those fundamentals to everyday real life scenarios without all the ritual and protocol. You will learn practical kenjutsu striking patterns, beginning with the grip and then progressing onto fighting with a sword and the techniques that are involved.
Magazine Edition:How can learning a sword style be of any use in today's modern world? It is all about mindset and striking patterns.  Learn these guidelines on how you can apply the "Way of the Sword" and sword techniques to something as simple as a rolled up magazine creating a bully proof weapon more lethal than can be imagined.
Chanbara Padded Sword Tutorial: Two-Disc Set
---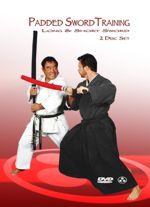 $39.95+ Shipping
Japanese Martial artists and sword masters came together in 1969 and began to modernize the "art of practice" for the next generation of students.  In modern society students no longer enjoyed the old rigorous practice of traditional kenjutsu and kendo. Seeing this demographic change Master Tanabe Tetsundo created new training components for the casual sword student to practice safely using softer combative weaponry.
This innovation made such a difference that the Japanese public wholeheartedly embraced this new combative sport.  It is a part of the Japanese Department of Education and Recreation. Today, padded weapons used in sparring and real time technique has also become the fastest-growing combative sport in the United States, boasting 200,000 combatants worldwide.  The Japanese word "Chanbara" loosely translates to "sword fighter."
This two-disc Long and Short Sword DVD Set will show you how to grip, grasp and handle a sword. You will learn striking and blocking techniques. Experience realistic full-contact sparring without injury; discover your correct posture, stance and balance. Learn timing and rhythm while understanding how to transition without telegraphing your thoughts and intentions…and all in real time!