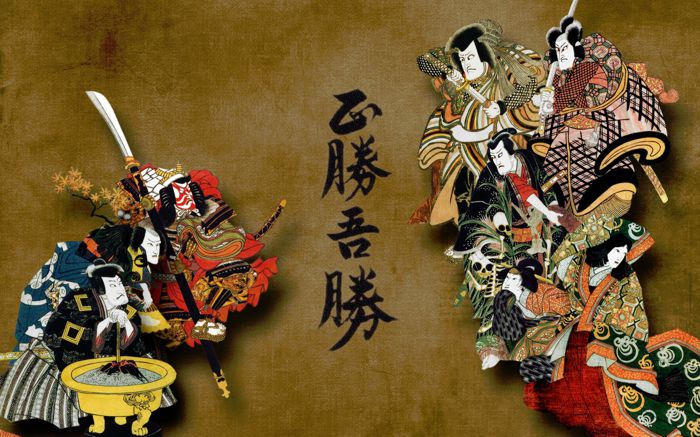 Testimonials About Dana Abbott Shihan
I have known Shihan Dana Abbott over 20 years he is a good friend and amazing martial artist. In my opinion he is one of the best swordsmen alive today and a true teacher. If you want to learn the sword I highly recommend him.
Short Story: We were at the Martial Arts Supershow in Vegas. Dana is showing some of his amazing techniques. I am standing over on the side holding an orange ball I received from one of the booths. Dana says, "Toss me the ball", as he gets on his knees. With his right hand he extends the ball out to shoulder level and then let's go of the ball. Simultaneously dropping his right hand down to the sword's handle and draws the sword striking the ball in mid air. It flies across the room and hits me right in the chest! Hell…I can't even grab the handle, let alone draw a sword and cut an object in flight.
If you need something done and want it done right or want to learn how to wield a samurai sword you need to see Shihan Dana Abbott.
Mark Shuey
Cane Master
Black Belt Hall of Fame Inductee.
Dana Abbott is without doubt one of the preeminent Iaido sword masters and teachers of our time. His vision and sincere concern for the development of his students and the advancement of the arts are, in my opinion, second-to-none. I have seen him at work and in practice and my appreciation of his training guidelines will ensure anyone studying with him to certainly, with sincere application and practice, master the attendant skills of the art.
His recent exploration of using padded weaponry has provided serious students an ability to become quickly proficient in budo studies with little or no debilitating injuries. Sensei Abbott has also written a number of texts that explain in cogent detail the technical requirements for mastery without boring the student with extraneous jargon. His excellent training videos also enhance personal achievement.
Stephen F. Kaufman
Hanshi, Hebi-Ryu Budo
Author: Book of Five Rings
As a martial artist of over 30 years experience both in & out of the Orient, I have been most fortunate to call Mr. Dana Abbott my teacher. In my humble opinion, Abbott sensei has personally provided me expert instruction for the past 14 years, including my honor of being a USA team member at the 2007 International Championships in Yokohama City, Japan. With his expert tutelage, he has most skillfully aided in helping me to understand the ever-challenging endeavor known as "true Japanese martial arts".
Tom Urso
Sword Expert
In the world of warrior arts we hold dear the concepts of duty, honor, and the value of the martial ways. As a soldier, I look at martial art from perhaps, a different perspective. I often hear the term "budo" tossed around in conversation among martial artists. I have rather strong views on what is and what is not "budo". My experience teaches me that individuals who train hard eventually develop the rare warrior ethos and strong "budo" spirit, which can be difficult to find in mainstream martial arts. I recently had the distinct pleasure to meet and train for several intensive days of sword work, with Abbott Shihan. After a hard day of training, I spent my evenings reading and sleeping on the dojo floor. The experience reminded me of some of the more intense and most rewarding military programs I have participated in over the last thirty years.
To say the experience was a positive one, is an understatement. Many times in my career as a professional soldier and career officer, I have undergone the rigors of twenty hour days filled with physical exertion, mental stress, and demanding training. It is this type of experience and training that helps us grow. The instructor who is out there with you, leading by their example are the instructors we most want to train with. The bond developed in training with realistic criticism, guided development, and a disciplined approach are lifelong. True student teacher humility and mutual respect for both roles is very "budo". Without the student, there can be no teacher, but as the saying goes…when the student is ready the teacher appears…
For those interested in learning at a physical and spiritual level, in my experience; there is no better instructor of the samurai sword than Shihan Abbott.
Respectfully,
Dane S. Harden, Colonel
Senior Flight Surgeon
United States Army
"I have spent many years training with the sword in the US and in Japan with many great teachers. I must say that Dana Abbot Shihan is one of the best practitioners and instructors I have seen. I would highly recommend him as a instructor to anyone who has an interest in learning authentic Japanese swordsmanship "
George Alexander, Hanshi 10th Dan
For the past couple of years it has been my distinct honor and pleasure to be a featured instructor at the Healing Warrior Initiative. It was at this most noble event that I had the privilege of meeting and training with Shihan Dana Abbott. As a lifelong 'mat rat' and proponent of training hard core it was easy to recognize a kindred spirit in Shihan Abbott. His passion for his art and his unique life experience has forged within him a technical excellence rarely seen in western martial artists. While Shihan Abbott is a warm, friendly and extremely approachable individual with a well developed sense of humor, his training has developed within him a steely resolve and an intense passion for his art that he is able to pass on to those fortunate enough to train with him. Shihan Abbott is one of those few individuals that is not only a world class martial artist but is also a world class instructor. For those wishing to train in the sword you will find no better instructor anywhere in the world than Shihan Dana Abbott.
Master Danny Dring
8th Degree Black Belt Taekwondo
7th Degree Black Belt Joe Lewis Fighting Systems
7th Degree Black Belt Bill 'Superfoot' Wallace Fighting System
7th Degree Black Belt Weeping Style Jujutsu
3rd Degree Black Belt Brazilian Jiujitsu
Just forget everything you've seen in the movies and forget everything you think you know! Master Abbott can show you the true path of the sword in a easy no nonsense way! It has been my honor and pleasure to know Master Abbott and train with him for over 10 years! I highly recommend his program whether you're interested in just learning the sword for fun or a serious professional like myself this is the program for you!
Sensei John McGonigle Sr.
5th Dan Owner/Head Inst.
Martial Arts Hero Factory, Philadelphia, PA.
I met Sensei Dana Abbott in Ohio back in, I think, the early 2000s and was very impressed with his teachings and skill-set. His willingness to give to others his tremendous knowledge of the sword and his way of enlightening others without a demeaning overtone was refreshing! I am a big fan and consider myself a Budo brother of this great teacher!
Dan Tosh Grandmaster
I have had the honor of working with Shihan Dana Abbott for over 6 years now. He is an excellent and patient teacher and a master of his art. Very few people have his ability to convey the intricacies of this art in such a natural and understandable way. And he's a very approachable teacher!
Dr. Bruce Lee Nelson
My thanks to Abbotto sensei for being a strong teacher and the opportunity to use the ActionFlex swords when training my students and also in competition. I heartily endorse Abbotto sensei and urge you to use his weapons and teachings.

Demura Fumio Shihan